6 Employee Benefits Technology Problems and How-to Overcome Them
Benefits may be positive. But they also can be painful.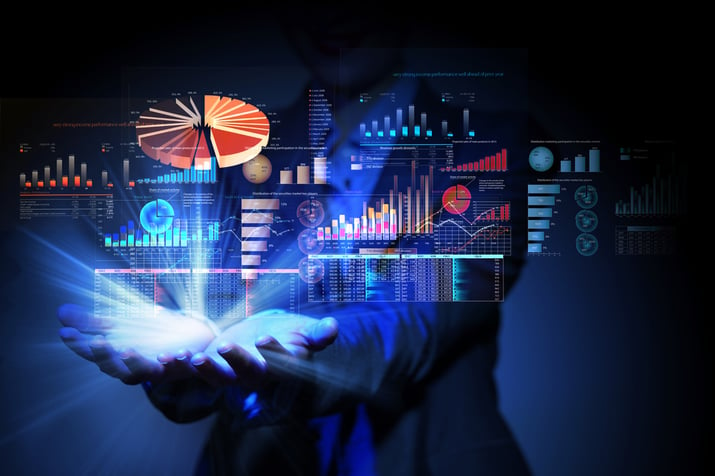 Administering employee benefits takes time, effort, and resources. Challenges in one or more of these areas cause problems.
Employee engagement could be impacted and productivity could be impaired if you don't design benefits properly and manage them effectively. The Benefits Balancing Act findings from the 2016 Guardian Workplace Benefits Study showed that:
Six in 10 employers feel overwhelmed with the increased complexity of managing benefits.
Controlling costs and keeping benefits affordable for employees are employers' top benefits priorities, but traditional approaches are not effective.
Compliance is the biggest benefits-related concern for more than one in four employers surveyed, yet less than one-third of companies are well-prepared to address it.
Benefits administration becomes more complex each year as regulations evolve and employers offer more incentives to attract and retain employees. The demand for telemedicine coverage has increased due to the shift to remote healthcare brought on by the COVID-19 pandemic, for example.
But streamlining HR processes improves the employee experience and increases efficiency across the organization. Optimize your employee benefits technology to resolve the following problems.
1) Compliance risks
Keeping up with the Affordable Care Act tax provisions for employers alone can keep HR professionals busy. The IRS could contact you if you don't comply with ACA reporting requirements, like by not documenting healthcare coverage or communicating benefits to employees correctly, for example.
Violating reporting and disclosure requirements of the Employee Retirement Income Security Act (ERISA) could bring similar scrutiny. So could possible violations of wage-and-hour requirements, like not classifying employees correctly for the purposes of compensation and benefits.
Ensuring that your systems are up-to-date and configured to handle the latest reporting requirements for provisions like ACA, ERISA, COBRA, and HIPAA will help you maintain compliance.
2) Poor employee experience
You may struggle to attract and retain employees if they don't understand their benefits or can't access them easily.
"Demographic shifts, coupled with society's growing reliance on digital technology is reshaping consumer expectations of the employee benefits experience – with primarily Millennials, but all generations, seeking a more personalized and engaging benefits experience," according to a Guardian study of the digitalization of employee benefits delivery.
Most employers spend more on benefits technology than they did because employees report having the best experience with companies that are "highly digital." Half of businesses anticipate additional increases in the next three years to address top challenges like improving workforce engagement, Guardian reported.
You could be at a competitive disadvantage if you don't provide the enjoyable employee experience that workers want. Moving from manual to digital processes is essential to pleasing employees.
"The integration of HRIS frameworks with third-party digital benefits administration providers will allow the seamless exchange of data, transforming renewal plans, and thus boosting engagement," according to an HR Technologist article on what's next for digital benefits administration. "These integrations and digitization movements will eradicate manual intervention and paperwork, ensuring the entire process is faster and more streamlined."
3) Inefficient processes
The experience that your HR team has with your benefits technology is just as important as how employees engage with it, if not more so. Your HR professionals are more likely to waste time and effort because they manage benefits regularly, not just occasionally like an employee may do when open enrollment rolls around or when they have to file a medical claim.
Leveraging technology to "handle the time-consuming, manual, data-intensive tasks that are required of HR" drives employee participation and education, reduces administrative costs and optimizes the HR role, BenefitsPRO explained in a blog post about a different approach to benefits administration technology.
"Human resources administrators require a robust, flexible benefits administration solution that will accommodate their unique employee benefits plans, carriers, payroll vendor, and manage employee enrollment, eligibility, dependents, beneficiaries, communications, and more."
4) Technology changes
An efficient system is essential for ensuring that benefits are administered effectively, from properly recording time for telecommuting employees to managing differing insurance policies used by multiple demographics across various states, according to a Netchex blog post about new challenges facing benefits administration.
"Effective HCM and benefits compliance relies on reporting, analytics, and precise data. Errors in processing result in time consuming bottlenecks, IRS penalties, and a strain on department budgets," Netchex explained.
A fully integrated HR system prevents data loss and eliminates human error by automatically passing information between payroll, timekeeping, and benefits databases, Netchex wrote. "If your benefits management system cannot integrate with other HR functions, it creates more work for the administrator."
Companies deploy benefits applications for an average of five years, according to the Sierra-Cedar 2019–2020 HR Systems Survey White Paper. A quarter of survey respondents were evaluating their options or had already planned to replace their current benefits application within the next two years.
5) Lack of resources
Integrating complex plan designs into seamless and effective benefits administration systems requires expertise that your HR and IT teams may lack. If you try to implement a system without the proper resources, you could fail to get the return on investment that you desired. You may have to delay your implementation or skip testing to meet your deadlines.
If you don't have enough resources on staff, or the required expertise, to meet your benefit technology needs, you may want to hire an HCM consultant to help you with implementation services like the following.
Project management
Facilitation of client discovery to gather system requirements
System implementation including site configuration and data imports
QA testing including requirement verification, functional testing, and user acceptance testing
Administrator training and end-user adoption initiatives
Outside experts could help you focus on growing your business instead of implementing your benefits technology.
6) Open enrollment complications
Preparing for open enrollment also can distract you from your business. But you can maximize the use of your time and resources if you plan properly.
Follow these steps from our Guide to Open Enrollment to ensure a successful open enrollment season.
Prepare early.
Establish and follow a timeline.
Communicate clearly.
Avoid delays during enrollment.
Follow up post-enrollment.
Managing your benefits platform and supporting and engaging your employees and staff will create a positive open enrollment experience.
Administering your benefits efficiently and effectively will provide many positives, from satisfying employees to streamlining processes to saving time, effort, and resources.
Avoid the pains along the way. Optimize your employee benefits technology today.
Learn how Providence Technology Solutions can help you expand business capabilities through Employee Benefits Technology Consulting.
Contact us today to discuss your benefits technology needs online, by email at info@theptsteam.com or by calling 904.719.8264.